Bella Rossi seems to be everywhere this beginning of a season at Ultimate Surrender.
She's fitter and looking better than always, and in this match she has the chance to school another rookie, Nikki "Road Warrior" Hearts. Nikki has very long legs, and she hopes to use them to trap and squeeze her opponent. Not in this match though…
One thing that Bella was not known for, is her ability to force orgasms on the mat, at least not in singles competition. Well that is about to change today!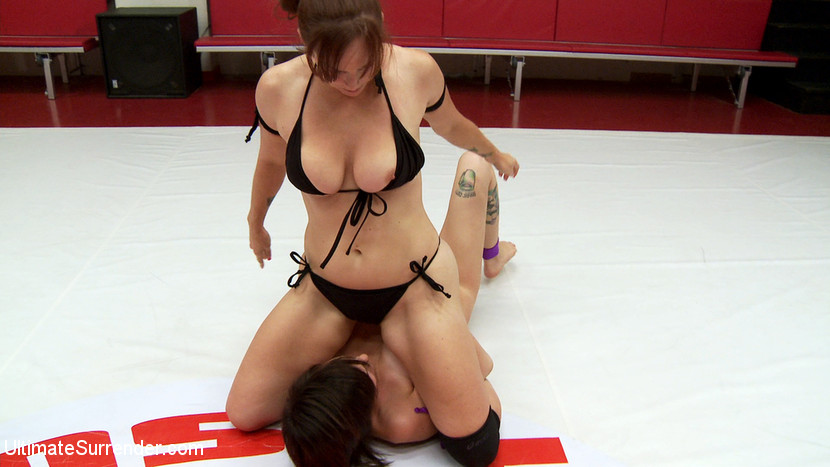 Nikki Hearts is a newcomer and she soon finds out her total lack of experience will enable Bella to spend a good portion of the match with the fingers deep inside Nikki's pussy. Nikki is able to survive without cumming for a round, but finally she succumbs to Bella's relentless onslaught.
There are lots of scissors, facesitting, and domination in this match.
Nikki receives some coaching from Ariel X during the match, and thus she's able to avoid being totally dominated towards the end, but not enough to remotely affect the result.
Round 4 brings a lot of excitement, as Bella Rossi subjects Nikki Hearts to her signature standing 69, among all kinds of strap-on fucking action.