This is the LIVE Tag Team event of the month of January 2014 at Ultimate Surrender. Every First Friday of the month, the matches are streamed LIVE from Ultimate Surrender. If you miss the matches live, they will be available for download on the 3rd Tuesday of the month.
This catfight brings Team Doomsday, which includes fan favorites Daisy Ducati and Lyla Storm, against Team Beast of Jayogen and new-cumer, Mona Wales.
Daisy is quickly making a name for herself this season. She's imposing orgasms out of opponents in singles matches left and right. She is joined by Lyla Storm, who's feisty personality is sure to bring a lot of attention, along with her improving wrestling skills.
The great dynamic between Daisy Ducati and Mona Wales can be witnessed in their singles match, and it gets a new dimension in this tag team action. Mona was completely mortified from her loss against Daisy last week. She went out and got some training, and shows great promise. With Jayogen as her Team Captain, they have a great chance at victory in this match.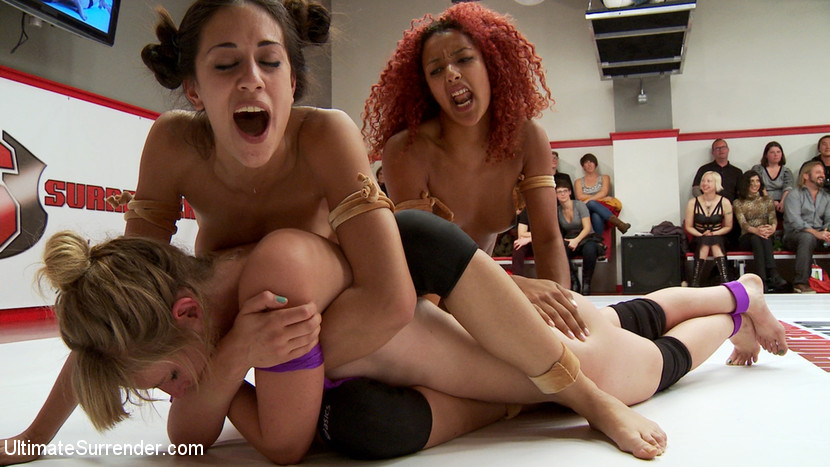 The match itself is very close, as Daisy and Lyla are not able to take full advantage of Mona's inexperience. But are they good enough to win?
In round 4, the Winners fuck the losers until they are a sweaty puddle of shame. The losers aren't allowed to cum until the live audience gives permission. The fans of Ultimate Surrender show mercy on our losers and they are eventually allowed to come only AFTER they make our losers cum first.