Hot lesbian match again in the Summer Vengeance tournament 2014 at Ultimate Surrender: Bella Rossi fights Izamar Gutierrez for a place in the final rounds.
Bella Rossi is an experienced wrestler, but she comes in as the underdog against her nemesis Izamar Gutierrez. Izamar is bigger and stronger, but she has had stamina problems in the past. Bella hopes she can use her strong legs and superior agility to keep the latina in check.
Both girls try to control each other and score points by going after each other's pussy. Some great wrestling moves and defenses in this fight, a delight for true fans of sexual competitive grappling.
The match starts out as even, but slowly drifts towards one dominating the other.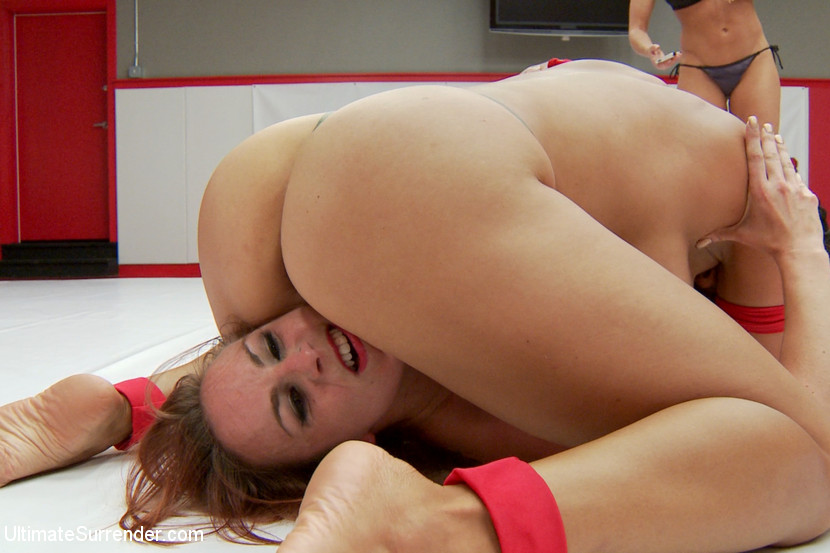 These two chicks like each other, as both Bella Rossi and Izamar Gutierrez try to enjoy themselves as much as possible in round 4, with lots of strap-on fucking, torture rack fingering, face sitting and pussy licking.